The Public Theater is one of the premier cultural institutions in the nation, and a hub for performing arts.
It has one of the most iconic visual identity systems--created by Paula Scher in 1993.

We implemented typography driven seasonal identity system that allowed us to re-fresh the brand every year.
During 2012-2013 season, we played with the grid system with scale of type and imagery.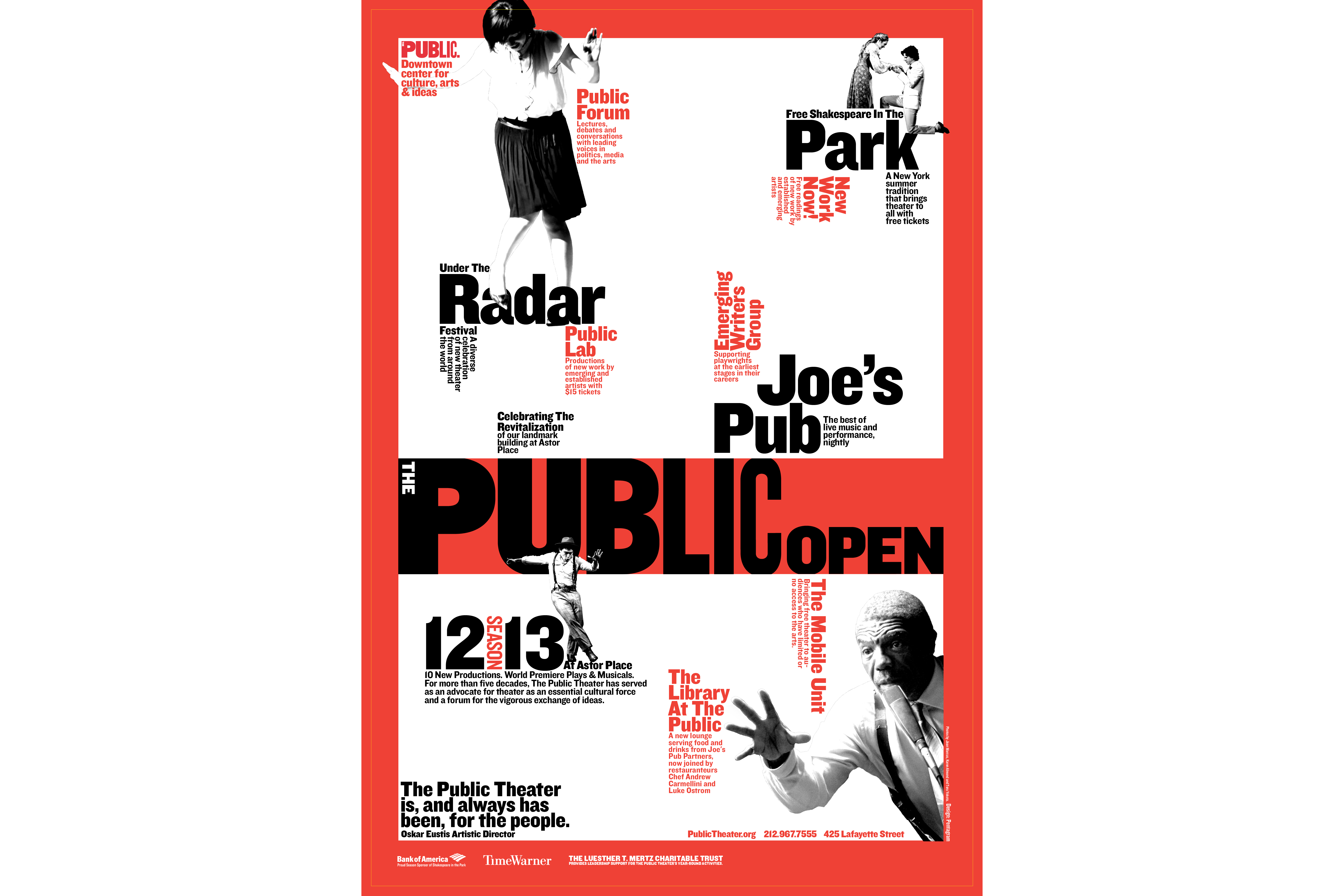 _
CREDITS
Completed at Pentagram